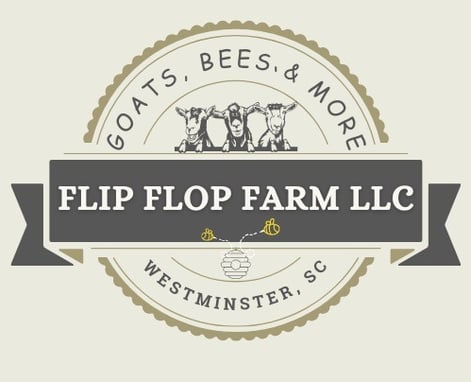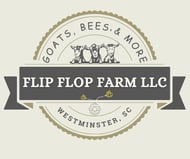 Our Veteran owned & ADGA Registered family farm is nestled in the heart of Oconee County South Carolina and we raise all kinds of animals. On the farm, you can always find a happy assortment of animals wandering around.

Our primary focus lies on our Goats and Bees. We raise some of the most amazing purebred Nubian goats in this area. Our goats provide rich and creamy milk, which we use to make incredible products like soaps, lip balms, and body butter.
Our goats are a constant source of entertainment on the farm, always engaging in some mischief or exploration. Despite their mischievous nature, they are incredibly affectionate and enjoy receiving treats and affectionate scratches. We have a strong bond with our goats, which means they are very friendly, sociable, and outgoing. When we breed them, we extend the same level of interaction to their young, ensuring that they grow up to be as sweet and lovable as their parents. Our goats bring joy and laughter to our farm, making them an integral part of our daily lives.

Besides our playful goats, we also dedicate a significant amount of time to our rapidly expanding apiary. By 2024, you will have the opportunity to savor the exceptional locally sourced honey that our diligent bees tirelessly produce. Surprisingly, observing our hives is an amusing endeavor as we meticulously inspect and cater to their every requirement throughout the year, ensuring their productivity and overall well-being. The resulting honey is a delightful culmination of their hard work, boasting a heavenly combination of sweetness, thickness, and irresistible flavor.

We take pride in crafting our own hives right in our woodshop located on our farm. This enables us to provide local families with high-quality beehive pieces, parts, and complete kits that perfectly fit the Langstroth-style hives. Whether you require a new honey super or deep, all our products are fully compatible with standard hives. Furthermore, in the spring of 2024, we have exciting plans to offer limited quantities of bee colonies that are propagated right here on our farm, allowing you to start your own beekeeping journey with ease. On top of that, there are whispers of a potential Farm Store opening in the near future, so stay tuned for more updates on this exciting development!